Christopher M. Bzdok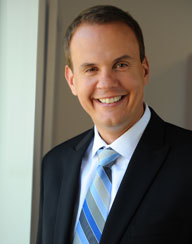 E-mail: chris@envlaw.com
---
Chris practices environmental, energy, local government, and Indian law.
Chris has served the community on a number of different boards:
Mayor of Traverse City

City Commission

Traverse City Light and Power board of directors

Traverse City Downtown Development Authority board of directors

Traverse Area Transportation and Land Use study group

Grand Traverse County Board of Public Works

Traverse City-Garfield Township Joint Recreation Authority

Governing Council, Michigan State Bar Environmental Law Section
Chris has held appointment as an Adjunct Professor of Law at the Michigan State University College of Law, where he has taught Water Law and Environmental Law.
Chris received a Bachelor of Science with high honors from the University of Michigan, and is a cum laude graduate of Wayne State University Law School, where he also studied biology at the graduate level.
Chris has received these recognitions:
Best Lawyers in America, Environmental Law, 2010-present

Michigan Super Lawyers, Environmental Law, 2011-present

Northern Express, "Our Top 5 Heroes," March 28, 2011

Traverse Magazine, "Five Enviros to Watch," 2008

Traverse City Business News "40 under 40," six years in a row

Thomas M. Cooley Law Review Distinguished Brief Award for one of the most scholarly briefs filed in the Michigan Supreme Court in 2009.

Reported Decisions
Chris has appeared as a co-attorney of record in the following reported decisions:
South Dearborn Environmental Improvement Association v MDEQ, __ Mich App __ (July 2016)

Pine Bluffs Association v DeWitt Landing, 287 Mich App 690 (2007)

In re Consumers Energy Co Renewable Energy Plan, 293 Mich App 254 (2011)

Kyser v Kasson Twp, 486 Mich 514 (2010)
Pine Bluffs Area Property Owners Association, Inc v Dewitt Landing and Dock Association, 287 Mich App 690 (2010)

Dextrom v Wexford County, 287 Mich App 406 (2010)

Houdek v Centerville Twp, 276 Mich App 568 (2007)

Campaign for Family Farms v Veneman, 229 F Supp 2d 772 (WD Mich); affirmed 348 F3d 157 (6th Cir 2003), remanded, 125 S Ct 2511 (2005)

Manistee Saltworks Development Corp v City of Manistee, Little River Band of Ottawa Indians & Manistee Citizens for Responsible Development, 2005 WL 2600428 (WD Mich)

Glen Lake–Crystal River Watershed Riparians v Glen Lake Ass'n, 264 Mich App 523 (2004), featured as principal case, Sax et al, Legal Control of Water Resources, 4th ed., pp 70-79

Nemeth v Abonmarche Development Co, 457 Mich 16 (1998)

K&K Const'n Co v DNR, 456 Mich 570 (1998) (amicus)

Burt Twp v DNR, 459 Mich 659 (1999) (amicus)

Friends of the Crystal River v Kuras Properties, 456 Mich 950 (1998); recons'd 459 Mich 899 (1999); appl dism'd 465 Mich 899 (2001)

Publications
The impact of Michigan's Water Withdrawal Legislation on small streams and small stream riparian owners, 37 Mich Real Property Rev 29 (2010) (with Jeffrey L. Jocks)

Michigan's Clean Energy Legislation: Charging Toward a New Energy Future, 88 Mich Bar Journal 26 (October 2009) (with James Clift)

The Case for Referendum, Planning & Zoning News, March 2009, reprinted in Michigan Public Corporation Law Quarterly (Fall 2009)

Public rights to fish and hunt on lakes and streams: a primer for Michigan's Indian Tribes(2008) (with William Rastetter and Michael C. Grant)

Course Materials, Legal Tools to Protect Coastal Environments, National Sea Grant Law Center and Great Lakes Water Studies Institute (2008) (with Sarah Williams)

Where will the water go? A snapshot of recent changes in Michigan water law
33 Mich Real Property Rev 214 (Fall 2007) (with Ross Hammersley)

Case comment, Michigan Citizens for Water Conservation v Nestle Waters NA
33 Mich Real Property Rev 56 (2006)

Environmental Law Chapter, Annual Survey of Michigan Law, 45 Wayne Law Review 843 (Fall 1999)

"The MEPA Lives: In Northern Michigan and Beyond" Michigan Bar Journal, (May 1999) (with James M. Olson)

Takings Claims Against Municipalities After Del Monte Dunes
17 Michigan Defense Quarterly No. 3, p. 4 (2000)
Mailing Address
(For both locations)
Olson, Bzdok & Howard
420 East Front Street
Traverse City, MI 49686
Traverse City
Olson, Bzdok & Howard
420 East Front Street
Traverse City, MI 49686
| | |
| --- | --- |
| Ph: | (231) 946-0044 |
| Fax: | (231) 946-4807 |

Hours: M-F, 8:30am-5pm
Frankfort
Olson, Bzdok & Howard
427 Main St.
2nd Floor
Frankfort, MI 49635
| | |
| --- | --- |
| Ph: | (231) 352-4412 |
| Fax: | (231) 946-4807 |

Hours: By Appointment