Metamora Won Against American Aggregates of Michigan - Again
Posted 1 year, 2 months ago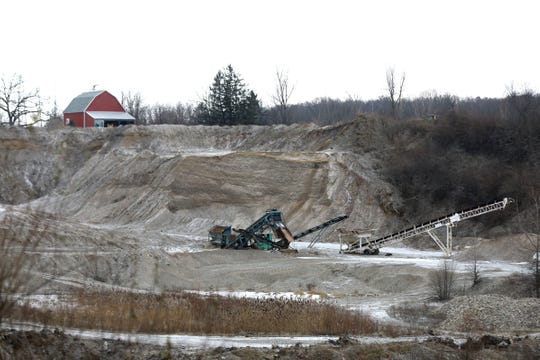 Metamora Township has once again won its case against American Aggregates of Michigan (AAOM) regarding AAOM's application to dig and operate a gravel mine in the Township, this time in the Court of Appeals (COA Docket No. 349069).
When AAOM asked the Township for conditional rezoning and a special land use permit in November 2015, the Township put the application on hold and placed a moratorium into effect for seven months to research standards and amend the Township's zoning ordinance.
In July 2016, Metamora Township amended its zoning ordinance to require "an administrative review process to determine whether the applicant has demonstrated a sufficient prop[er]ty interest in the natural resource, whether valuable natural resources are located on the applicant's property, and whether there is a need for the natural resource sought to be extracted."
Following that, the Township filed a cause of action against AAOM, and asked to temporarily suspend the need to act on the application. In response, AAOM requested a declaration against the new zoning ordinance, claiming it "unlawfully, arbitrarily and unreasonably" deprived them of their right to mine on their own property. In order to hear both sides of the issue and protect the interests of all parties, the court entered a status quo order, which remains in effect.
Olson, Bzdok & Howard filed an intervention on behalf of Metamora Land Preservation Alliance (MLPA) and sided with Metamora Township. The trial court ruled in favor of Metamora Township and MLPA and the three-judge Court of Appeals panel upheld Judge Holowka's decision.
Share on Twitter
Share on Facebook
Back to Blog
---
---
Mailing Address
(For both locations)
Olson, Bzdok & Howard
420 East Front Street
Traverse City, MI 49686
Traverse City
Olson, Bzdok & Howard
420 East Front Street
Traverse City, MI 49686
| | |
| --- | --- |
| Ph: | (231) 946-0044 |
| Fax: | (231) 946-4807 |

Hours: M-F, 8:30am-5pm
Frankfort
Olson, Bzdok & Howard
427 Main St.
2nd Floor
Frankfort, MI 49635
| | |
| --- | --- |
| Ph: | (231) 352-4412 |
| Fax: | (231) 946-4807 |

Hours: By Appointment