William Rastetter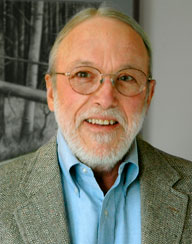 E-mail: bill@envlaw.com
---
Of Counsel to the firm, Bill has more than 40 years of experience in federal litigation, Indian law, and civil rights law. His work in "Indian country" began more than 30 years ago when he was recruited to serve as Litigation Director with Michigan Indian Legal Services, specifically to represent the Grand Traverse Band of Ottawa and Chippewa Indians ("GTB") in the historic "United States v. Michigan" litigation. Since 1982, he has served as outside counsel for GTB, and has been primarily responsible for most of the complicated litigation involving the Tribe in federal and state courts as well as Tribal Court. In 2007 Bill was the recipient of the Tecumseh Peacemaking Award from the American Indian Law Section of the State Bar of Michigan.
Bill received a Bachelor of Arts degree from Michigan State University and was an honors graduate of Indiana University School of Law at Bloomington. He then clerked for Judge Wilbur F. Pell, Jr., United States Court of Appeals for the Seventh Circuit, Chicago, Illinois. Later he was named a Reginald Heber Smith Community Lawyer Fellow, and served as Litigation Director of the Legal Services Program in Fort Wayne, Indiana, where he was lead counsel in several landmark civil rights cases.
Early is his career Bill successfully litigated a challenge to Indiana law requiring presidential election candidates to take a loyalty oath that was upheld on appeal by the U.S. Supreme Court. Bill's extensive federal court civil litigation experience during the past four decades is unequalled by any other Northern Michigan lawyer.
Bill is a member of the Michigan and Indiana (currently inactive) Bars, and is admitted to practice before the United States Supreme Court, the United States Courts of Appeals for the Sixth and Seventh Circuits, and all United States District Courts in Indiana and Michigan.
Federal and State Court Litigation Experience
Litigation Director, Legal Services Program of Fort Wayne Indiana
(1972-1973)

Litigation Director, Michigan Indian Legal Services
(1980-1982)
Reported Cases
United States, et al. v. Michigan, et al.
(W.D. Mich. File No. 2:73-CV-26 [M 26-73]): See decisions reported at 471 F.Supp. 192 (1979), aff'd. 653 F.2d 277 (6th Cir. 1981), cert. denied 454 U.S. 1124, 102 S.Ct. 971 (1981); see also 712 F.2d 242 (6th Cir. 1983), 623 F.2d 448 (6th Cir. 1980), 534 F. Supp. 668 (1982), 520 F. Supp. (1981), 508 F.Supp. 480 (1980), 505 F.Supp. 467 (1980), 115 F.R.D. 621 (1987), 89 F.R.D. 307 (1979), and 12 ILR 3079 (1985)

Grand Traverse Band of Ottawa and Chippewa Indians v. U.S. Attorney for the Westerm District of Michigan, et al.
(W.D. Mich. File No. 1:96-CV-466): 198 F.Supp.2d 920 (W.D. Mich. 2002), and 46 F.Supp.2d 689 (W.D. Mich. 1999), aff'd. 369 F.3d 960 (6th Cir. 2004)

Little Traverse Bay Bands of Odawa Indians, et al v. Great Spring Waters of America, Inc.
(W.D. Mich. File No. 1:02-CV-127): 203 F.Supp.2d 853 (W.D. Mich. 2002)

Michigan Pork Producers Ass'n., Inc. v. Veneman (W.D. Mich. File No. 1:01-CV-34): See174 F.Supp.2d 637 (W.D. Mich. 2001), aff'd. 348 F.3d 157 (6th Cir. 2003), vacated 544 U.S. 1058, 125 S.Ct. 2511 (2005).

Grand Traverse Band of Ottawa and Chippewa Indians v. Director, Michigan Department of Natural Resources, et al.
(W.D. Mich. File No. 1:94-CV-707): 971 F.Supp. 282 (1995), aff'd. 141 F.3d 635 (6th Cir. 1998), cert. denied 454 U.S. 1124, 102 S.Ct. 971 (1998).

Friends of the Crystal River, et al. v. U.S. Environmental Protection Agency, et al.
(W.D. Mich. File No. 1:92:CV:325): 794 F.Supp. 674 (W.D. Mich. 1992), aff'd. 35 F.3d 1073 (6th Cir. 1994)

Sault Ste. Marie Tribe of Chippewa Indians, et al. v. Engler
(W.D. Mich. File No. 1:90-CV-611): See 93 F.Supp.2d 850 (W.D. Mich. 2000); 800 F.Supp. 1484 (W.D. Mich. 1992), aff'd 5 F.3d 147 (6th Cir. 1993); see also 146 F.3d 367 (6th Cir. 1998)

Keewanaw Bay Indian Community v. State of Michigan
152 F.R.D. 56 (W.D. Mich. 1992)

In re: Adams
133 B.R. 191 (W.D. Mich. 1991)

United States v. Bay Mills Indian Community, et al.
(W.D. Mich. File No. M 85-335): 692 F. Supp. 777 (W.D. Mich. 1988), vacated 727 F. Supp. 1110 (W.D. Mich. 1989)

Grand Traverse Band of Ottawa and Chippewa Indians v. Bureau of Indian Affairs, et al.
(W.D. Mich. File No. G 85-382)

United States v. Dakota
666 F.Supp. 989 (W.D. Mich. 1985)

Grand Traverse Band of Ottawa and Chippewa Indians v. Leelanau County and Leelanau Indians, Inc.
(W.D. Mich. File No. G 83-834)

People v. Hubbard
115 Mich. App. 73, 320 N.W. 2d 294 (Mich. App. 1982)

Leelanau Indians, Inc. and Grand Traverse Band of Ottawa and Chippewa Indians v. U.S. Department of Housing and Urban Development
(W.D. Mich. File No. G 80-526): 502 F.Supp. 741 (W.D. Mich. 1980)

Local 1903 (UAW), et al. v. Bear Archery, et al.
(1976-1980): See 617 F.2d 157 (6th Cir. 1980)

Liuzzo v. Federal Bureau of Investigation
(1977-1980): See 485 F. Supp. 1274 (E.D. Mich. 1980)

Organic Growers of Michigan, et al. v. Michigan Department of Agriculture
(1978-1979)

Oscoda Chapter of PBB Action Committee v. Michigan Dept of Natural Resources
403 Mich. 215, 268 N.W. 2d 240 (1978)

Williams v. Andrus, et al.
(1978)

Webster, et al. v. Bechtel, Inc.
621 P.2d 890 (Alaska 1980)

Communist Party of Indiana v. Whitcomb
414 U.S. 441, 94 S.Ct. 656, 38 L.Ed. 2d 635 (1974)

Green v. Stanton
451 F.Supp. 567 (N.D. Ind. 1978), and 364 F. Supp. 123 (N.D. Ind. 1973)

Barkley v. Warner
409 F.Supp. 1303 (E.D. Mich. 1976)

Franks v. Johnson
401 F.Supp. 669 (E.D. Mich. 1975)

Mothers & Childrens Rights Organization, Inc. v. Stanton
371 F.Supp. 298 (N.D. Ind. 1973)

U.S. ex rel. Iverson v. Rhodes
465 F.2d 402 (7th Cir. 1972)
Mailing Address
(For both locations)
Olson, Bzdok & Howard
420 East Front Street
Traverse City, MI 49686
Traverse City
Olson, Bzdok & Howard
420 East Front Street
Traverse City, MI 49686
| | |
| --- | --- |
| Ph: | (231) 946-0044 |
| Fax: | (231) 946-4807 |

Hours: M-F, 8:30am-5pm
Frankfort
Olson, Bzdok & Howard
427 Main St.
2nd Floor
Frankfort, MI 49635
| | |
| --- | --- |
| Ph: | (231) 352-4412 |
| Fax: | (231) 946-4807 |

Hours: By Appointment