Blog
Enbridge
---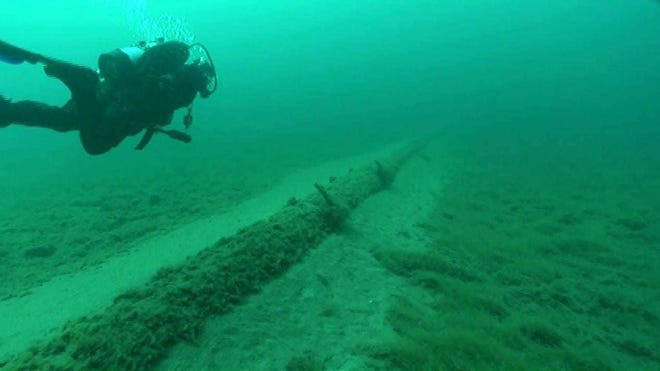 It is common these days to hear of a leak in an oil pipeline that wreaks havoc on the surrounding environment. Many experts say Enbridge's Line 5 could fail at any time. This oil pipeline flows beneath the Straits of Mackinac, connecting Lake Michigan and Lake Huron. A pipeline failure in this location would devastate Michigan's waterways, wildlife, citizens' livelihoods, and tourism industry.
Read more...
/
0 comments
---
Michigan's Attorney General is weighing in on appeal cases dealing with DTE Electric Company's contracts with affiliate owned, Nexus Gas Pipeline, stating that it is a "reckless gamble with ratepayer money". Read more about the case against DTE Electric and the AG's involvement here.
Read more...
/
0 comments
---
Posted in Firm News 4 years, 4 months ago
On Monday, May 21, 2018 Olson, Bzdok & Howard attorneys filed a formal contested case petition on behalf of citizens group Straits of Mackinac Alliance challenging the Michigan Department of Environmental Quality's issuance of a permit to Enbridge Energy to install 22 anchor supports along Line 5 in the Straits of Mackinac. The contested case petition contends that MDEQ and state officials have failed to enforce the Great Lakes Submerged Lands Act and other environmental laws, putting the Straits at risk of a Line 5 rupture.
Read more...
---
Mailing Address
(For both locations)
Olson, Bzdok & Howard
420 East Front Street
Traverse City, MI 49686
Traverse City
Olson, Bzdok & Howard
420 East Front Street
Traverse City, MI 49686
| | |
| --- | --- |
| Ph: | (231) 946-0044 |
| Fax: | (231) 946-4807 |

Hours: M-F, 8:30am-5pm
Frankfort
Olson, Bzdok & Howard
427 Main St.
2nd Floor
Frankfort, MI 49635
| | |
| --- | --- |
| Ph: | (231) 352-4412 |
| Fax: | (231) 946-4807 |

Hours: By Appointment