Blog
Environmental Law
---
Wolverine Power Cooperative, a Cadillac, Michigan based electric cooperative with seven member cooperatives throughout northern Michigan, entered into a deal decades ago for power from coal-fired plants owned by the Ohio Valley Electric Company, or OVEC. The OVEC plants force Northern Michigan customers to pay millions more in electricity bills to subsidize "dirty coal". Olson, Bzdok & Howard helps represent the Sierra Club in Michigan Public Service Commission cases involving another utility, Indiana Michigan Power Company, and the OVEC plants.
Read more...
/
0 comments
---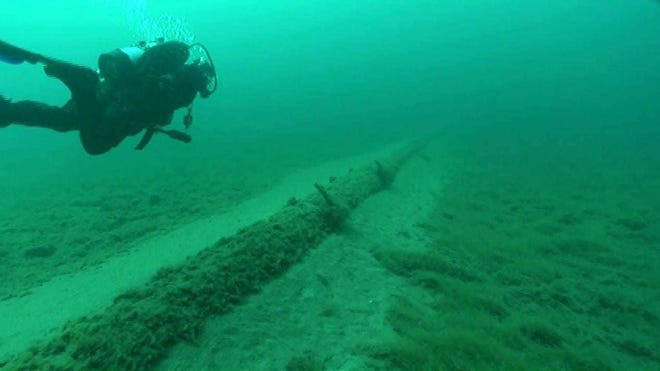 It is common these days to hear of a leak in an oil pipeline that wreaks havoc on the surrounding environment. Many experts say Enbridge's Line 5 could fail at any time. This oil pipeline flows beneath the Straits of Mackinac, connecting Lake Michigan and Lake Huron. A pipeline failure in this location would devastate Michigan's waterways, wildlife, citizens' livelihoods, and tourism industry.
Read more...
/
0 comments
---
Michigan's Court of Appeals has ruled that Nestle's water-bottling operation is not an "essential public service" in a case regarding building a pumping station in the township of Osceola. This is a huge step forward as many other cities and organizations in the state hope to stop Nestle's operation in Michigan for good.
Read more...
/
0 comments
---
Posted 3 years, 3 months ago
A series of recent pieces in the Detroit Free Press revealed the role Michigan aggregates industry played in urging MDOT to commission a study which has frequently been cited by the industry as demonstrating an imminent shortage of gravel in the state. The first story recounts how the Michigan Aggregates Association (MAA) communicated closely with MDOT officials to determine the scope of the study, identify potential firms to perform the work, and set the fee. The second piece highlights a request to the Michigan Auditor General from OBH client, citizens group Metamora Land Preservation Alliance, asking the watchdog to investigate ...
Read more...
/
0 comments
---
The international community closed out 2018 by agreeing on the "rulebook" for implementing the 2015 Paris Climate Agreement at the 24th Conference of the Parties to the United Nations Framework Convention on Climate Change in Katowice, Poland, known as "COP24."
Read more...
/
0 comments
---
Mailing Address
(For both locations)
Olson, Bzdok & Howard
420 East Front Street
Traverse City, MI 49686
Traverse City
Olson, Bzdok & Howard
420 East Front Street
Traverse City, MI 49686
| | |
| --- | --- |
| Ph: | (231) 946-0044 |
| Fax: | (231) 946-4807 |

Hours: M-F, 8:30am-5pm
Frankfort
Olson, Bzdok & Howard
427 Main St.
2nd Floor
Frankfort, MI 49635
| | |
| --- | --- |
| Ph: | (231) 352-4412 |
| Fax: | (231) 946-4807 |

Hours: By Appointment